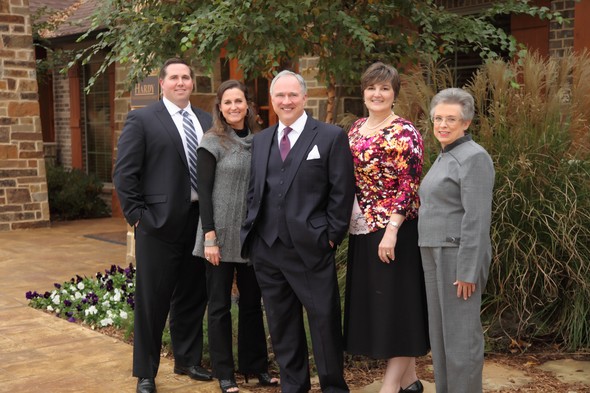 Steve Hardy established the Hardy Wealth Management Group of Wells Fargo Advisors to reflect his team's commitment to providing a disciplined, consultative approach to investing. Focusing on the unique needs of individual investors and their families, the experienced professionals of the Hardy Wealth Management Group specialize in serving the investment planning and wealth management needs of their clients.


Teamwork is intrinsic to the Hardy Wealth Management Group's approach to helping you meet your financial objectives. From your very first meeting, you become the focus of a team that applies their years of collective financial experience to the serious business of managing your investments.


And, in addition to the team in Tyler, you'll have access to a staff of senior corporate specialists at Wells Fargo Advisors with focused experience in investment management, estate planning, and risk management. When faced with a particularly complex set of financial needs, these individuals stand ready to help the group create a series of interlocking strategies designed to help meet your objectives.





Wells Fargo Advisors is not a legal or tax advisor.
Making accurate quarterly tax payments on schedule can help avoid interest penalties for underpayment.

Fed officials eventually need to decide when to tighten monetary policy and raise the benchmark interest rate.

Common financing options that small businesses often rely on to run their operations or finance expansion.

When it comes to taxes, the giver could face tax liabilities that do not apply to the receiver.
Use this calculator to estimate the cost of your child's education, based on the variables you input.

Knowing your likely life expectancy is an important factor in making long-term financial plans.

How much can you afford to pay for a car?

This calculator can help you determine how soon you can pay off your mortgage.