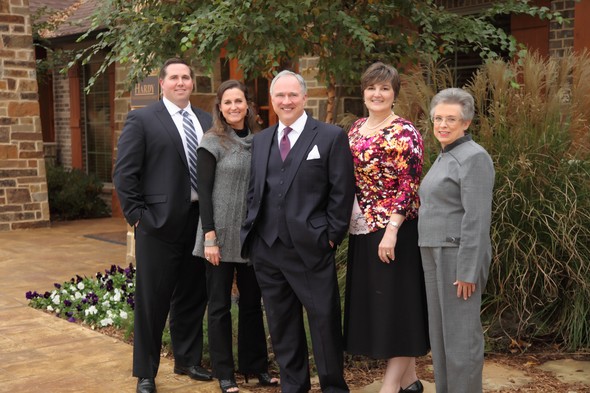 Steve Hardy established the Hardy Wealth Management Group of Wells Fargo Advisors to reflect his team's commitment to providing a disciplined, consultative approach to investing. Focusing on the unique needs of individual investors and their families, the experienced professionals of the Hardy Wealth Management Group specialize in serving the investment planning and wealth management needs of their clients.


Teamwork is intrinsic to the Hardy Wealth Management Group's approach to helping you meet your financial objectives. From your very first meeting, you become the focus of a team that applies their years of collective financial experience to the serious business of managing your investments.


And, in addition to the team in Tyler, you'll have access to a staff of senior corporate specialists at Wells Fargo Advisors with focused experience in investment management, estate planning, and risk management. When faced with a particularly complex set of financial needs, these individuals stand ready to help the group create a series of interlocking strategies designed to help meet your objectives.





Wells Fargo Advisors is not a legal or tax advisor.
Retirement benefits are the 3rd most important consideration fostering employee loyalty, after salary and health insurance.

Procrastination can have far-reaching effects on important activities and decisions, such as saving for retirement.

Some tips for fitting a personal vacation into business plans and helping the business run efficiently.

Ideas for parents to consider when their adult children ask for financial help.